Vecna CPJ Co-bot Pallet Jack
Do it all with an automated pallet jack
Make the dirty jobs disappear with a first-of-its-kind co-bot automated pallet jack designed for everything in between.
About Vecna CPJ
Improve existing worker throughput by up to 45%
Designed for nimble movement in tight spaces, the CPJ is optimized for replenishment, as well as for microworkflows such as waste/dunnage retrieval, empty pallet, tote/cart consolidation, pick-to-packout, and other similar non-value add tasks.
Download Spec Sheet
2.5 hrs quick-change battery
FEATURES AND FUNCTIONALITY
Maximize Your Workforce
Agility in tight spaces
Navigate and stage pallets with less than 6 feet of wiggle room
Autonomy over short distances
Delivers value for loads that move less than 200m
Improves lower throughput work
Alleviates labor challenges by automating low-volume operations and non-value add microworkflows
Flexible configurations
Designed to move a variety of pallets, carts, racks, bins, and other payloads up to 3,300 lbs. / 1,500 kg
Manual assignment / autonomous execution
Switches between autonomous operations and manual control via on-board tablet
Quick-Change Battery
Equipment-free, manual battery swap every 2.5 hrs for 24/7 availability
ANSI/ITSDF B56.5 and RIA 15.08 compliant
Keeps your employees, equipment and goods safe
24/7/365 Support
99.9% uptime via our Pivotal™ Command Center
Optimize your warehouse workflows
Picking and Putaway
Picking and Putaway
Harmonize horizontal transport
Automate pick, putaway, or both. Vecna interleaves to and from dock movements to maximize your efficiency – clearing and filling staging lines up to 10 pallets deep and reducing labor by up to 33%.
Vecna's system is given a pickup mission to clear pallets from the receiving dock and dispatches an AMR.

The AMR autonomously picks the first pallet and plots the most efficient route to it's P&D location.

The AMR drops the pallet at end-of-aisle staging and a manual operator completes final putaway into the rack location.

A manual operator picks an outbound pallet and drops at endcap staging for Vecna.

The system dispatches an AMR to transport the outbound pallet from end-of-aisle staging to the shipping dock.
Packaging
Packaging and replenishment
Run your "last mile" in record time
Fully automate the last steps of your operation. Vecna's intelligent automation and integrations make managing and packaging mixed-case pallets a snap.
Operators finish building a mixed-case pallet and request a pickup from a designated staging area.

Vecna's system dispatches an AMR to pick the rainbow pallet and deliver to an available stretch wrapper.

Once wrapping is complete, an ARM will pick the pallet from the wrapper and deliver to outbound staging for shipping.
Cross docking and sortation
Cross docking and sortation
Flow freely
Tap into the power of route-free navigation, and keep your dock-to-dock transportation running like clockwork. Vecna's flexible navigation allows many robots to move many goods, to many locations safely and quickly.
Vecna's system is given a pickup mission to clear pallets from the receiving doc and dispatches an AMR.

The AMR autonomously picks the first pallet and plots the most efficient route to its P&D location, avoiding obstacles along the way.

The AMR drops the pallet to the appropriate outbound staging lane for final shipping.
In between
Microworkflow solutions
Automate in-between workflows and boost productivity
Free your workers from boring, laborious, but essential tasks. While other solutions ignore these low-volume jobs, Vecna's automation drastically reduces the drain these non-value-add moves place on your resources.
An operator calls for a robot to be sent to their location for a pickup.

Vecna's system dispatches a CPJ AMR to the pickup location.

The operator manually spears the payload and programs the CPJ with its drop-off destination.

The CPJ navigates to the programmed destination and autonomously drops off the pallet.
Vecna Robotics offers a versatile platform that complements our deployments. The flexibility and simplicity of operation allows us to continuously tackle new use cases.
Mahesh Nikam
Shape Excellence Systems Manager
,
Shape Corp.
Vecna Robotics takes a flexible approach and has superior technology. Our work together represents a true partnership.
Ted Dengel
Managing Director
,
Operations Technology and Innovation
Working with Vecna Robotics has helped us increase productivity in our distribution centers and allowed us to move goods in and out with greater efficiency.
Eric Douglas
Executive Vice President of Engineering and Technology
,
Geodis
Trusted by industry leaders






and those in the know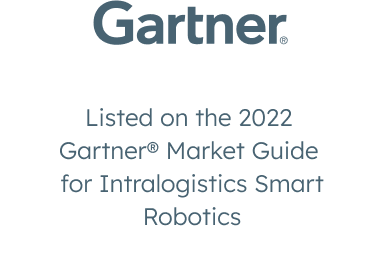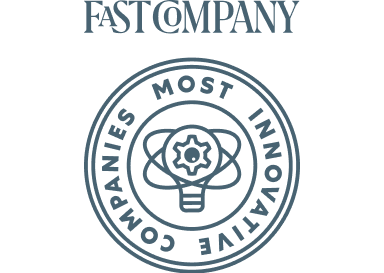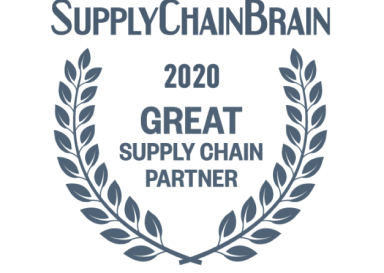 Let's go
Optimize your critical workflows right now
Have questions about what Vecna can do for you? Tell us about yourself and an automation expert will be in touch shortly.
Thank you for getting in touch
We aim to respond to all messages within 1-2 business days.
In the meantime you might be interested in some of these resources.
Our latest insights and news delivered right to your inbox.