Let's go
Optimize your critical workflows right now
Have questions about what Vecna can do for you? Tell us about yourself and an automation expert will be in touch shortly.
Thank you for getting in touch
We aim to respond to all messages within 1-2 business days.
In the meantime you might be interested in some of these resources.
Our solutions are designed for these environments.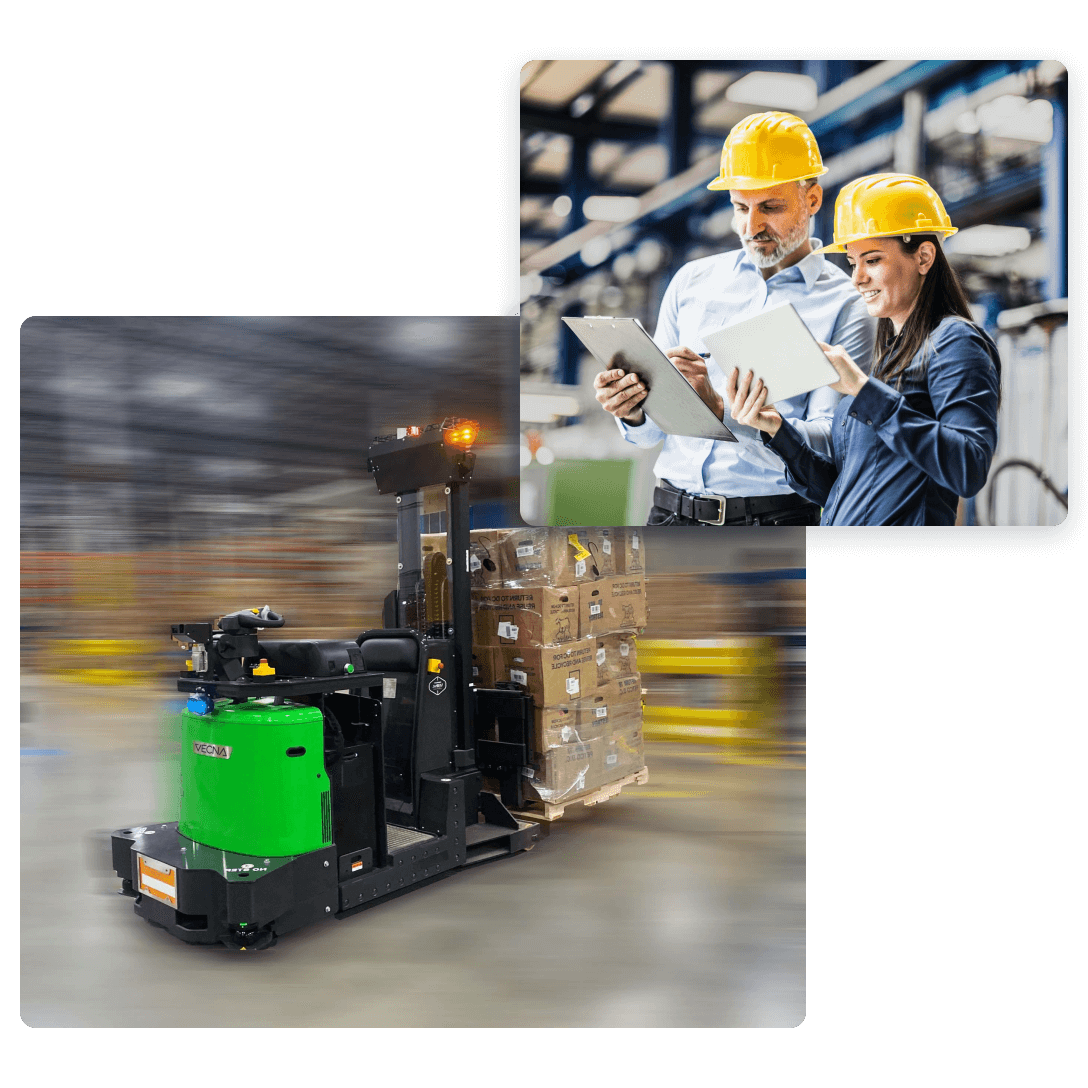 Multi-Shift

The more shifts your facility operates on, the faster you can expect to achieve ROI.

>200k+ sqft

Robots deliver more value when covering greater horizontal distances.

Clean

Tidy environments allow AMR sensors to operate with greater precision.

Technology-Enabled

Optimal performance requires Wifi and warehouse management software.
Your Robot Journey
From no bot to robot
Get up and running in five easy steps. Start with one workflow in weeks (not months) and then scale to other workflows or even other facilities as your automation needs expand.
Assess
Identify and prioritize your pain points, choose workflows to focus on and measure baseline operations.
Plan
Determine ROI at scale, align and define success criteria across stakeholders and complete solution design.
Deploy
Rapidly install and run a limited-scale demo that meets KPIs and familiarizes users.
Learn
Your solution is fully integrated, all stakeholders and executives buy-in and ongoing support begins.
Scale
Within a year, you're on your way to a fully implemented solution that scales to other areas of your facility, or into new facilities.