Introduction to Robots as a Service
Deploy your fleet fast for a single, low annual fee and rapidly scale up to meet the growing automation needs of your warehouse operations.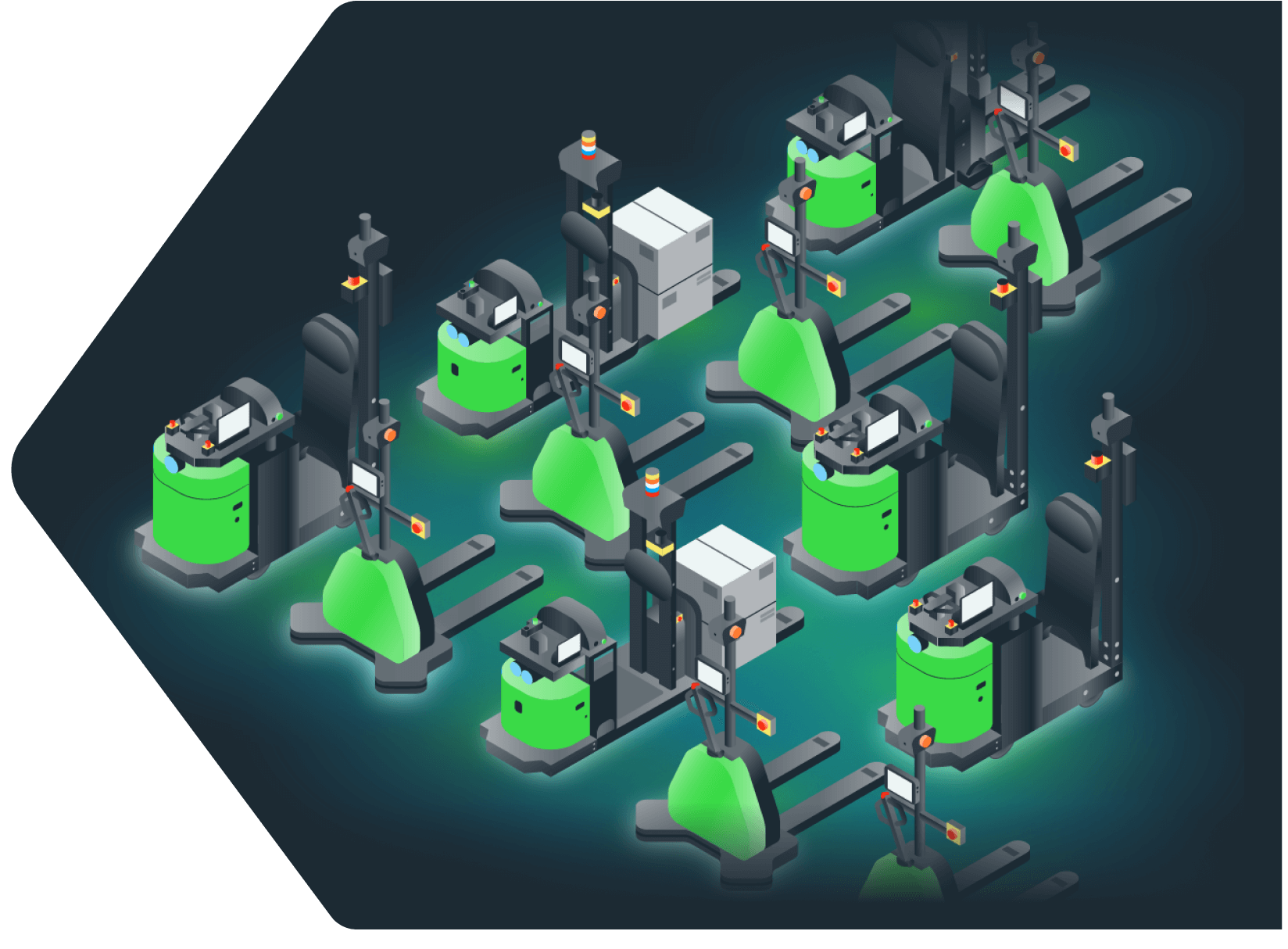 What is Robots as a Service?
Vecna Robots as a Service (RaaS) is a fast, hassle-free way to deploy robots within any facility. Much like Software as a Service (SaaS) pricing, RaaS rolls all costs into a single, low annual fee that includes implementation and maintenance—making your robotics solutions an annual operating expense so you can upgrade or increase your fleet as your needs evolve. The financial flexibility and speed of RaaS allow you to realize the throughput benefits (and ROI) of your automation solution much faster with Vecna.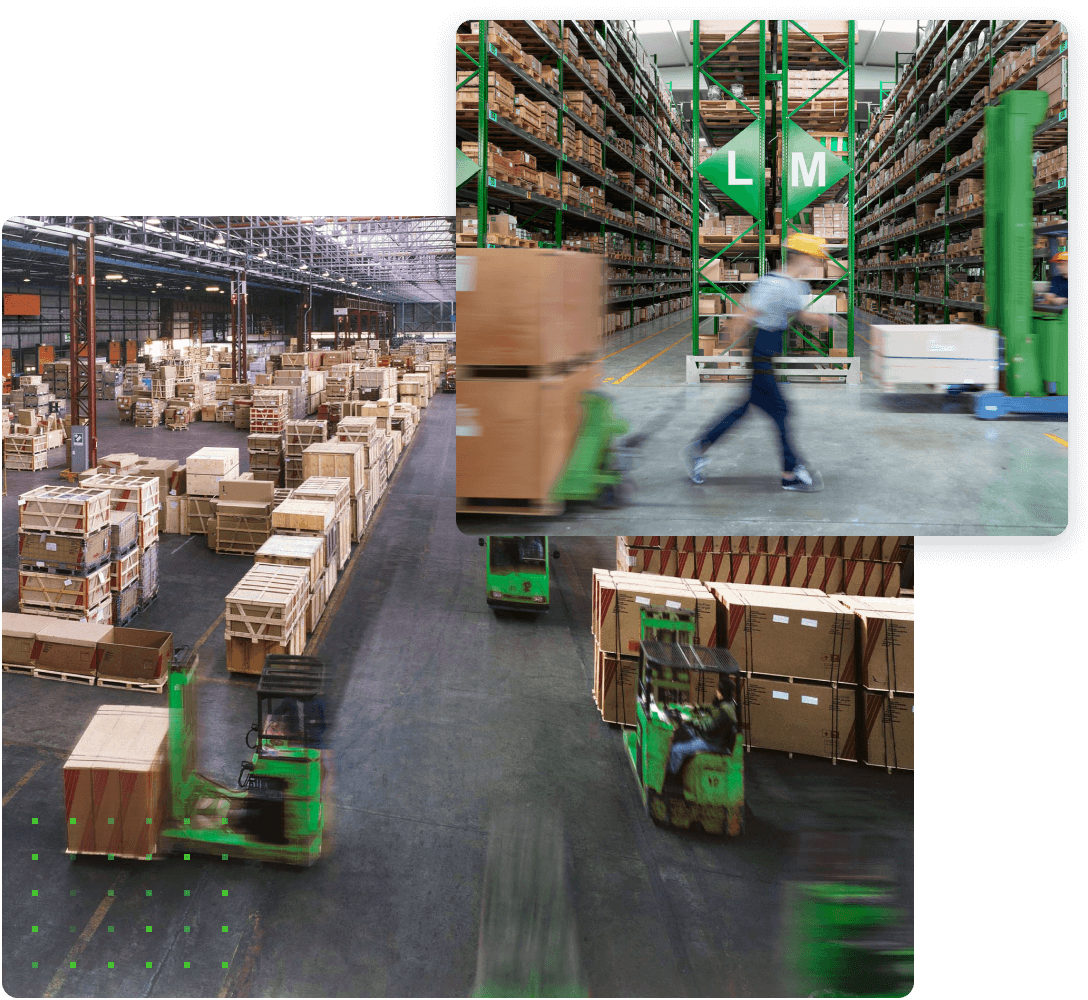 How does a RaaS model work?
Our RaaS model is material handling automation simplified. There are no hidden costs, huge upfront capital expenditures, or lengthy deployment. Our proven implementation roadmap takes you from "no bot to robot" in five simple steps:
We assess your pain points and identify the best solutions for your workflows. Then we create and simulate solutions that will meet your automation needs and show the quickest value. Once we've aligned on success criteria, it's time for deployment: we install your fleet, onboard your staff and bring customer success onside to ensure long-term success. Next, we ramp up to full production and provide ongoing maintenance and support to keep your fleet running at 99.9% uptime. Then we rinse and repeat to scale your solution across the organization.
tech you need when you need it
The RaaS Model
Vecna Robotics' RaaS model allows our technology to scale with the evolving needs of your business. Under a traditional purchasing model, there are budgeting and approval delays, you're stuck with old equipment that may have low utility at times, and additional equipment and maintenance costs will accrue over time.
Our RaaS model allows you to be much more responsive to actual equipment needs, scale up fast without lengthy budget approvals and swap old equipment out for new at the end of their term. And with RaaS, there is no need to worry about future maintenance costs because they are all included in the low annual fee.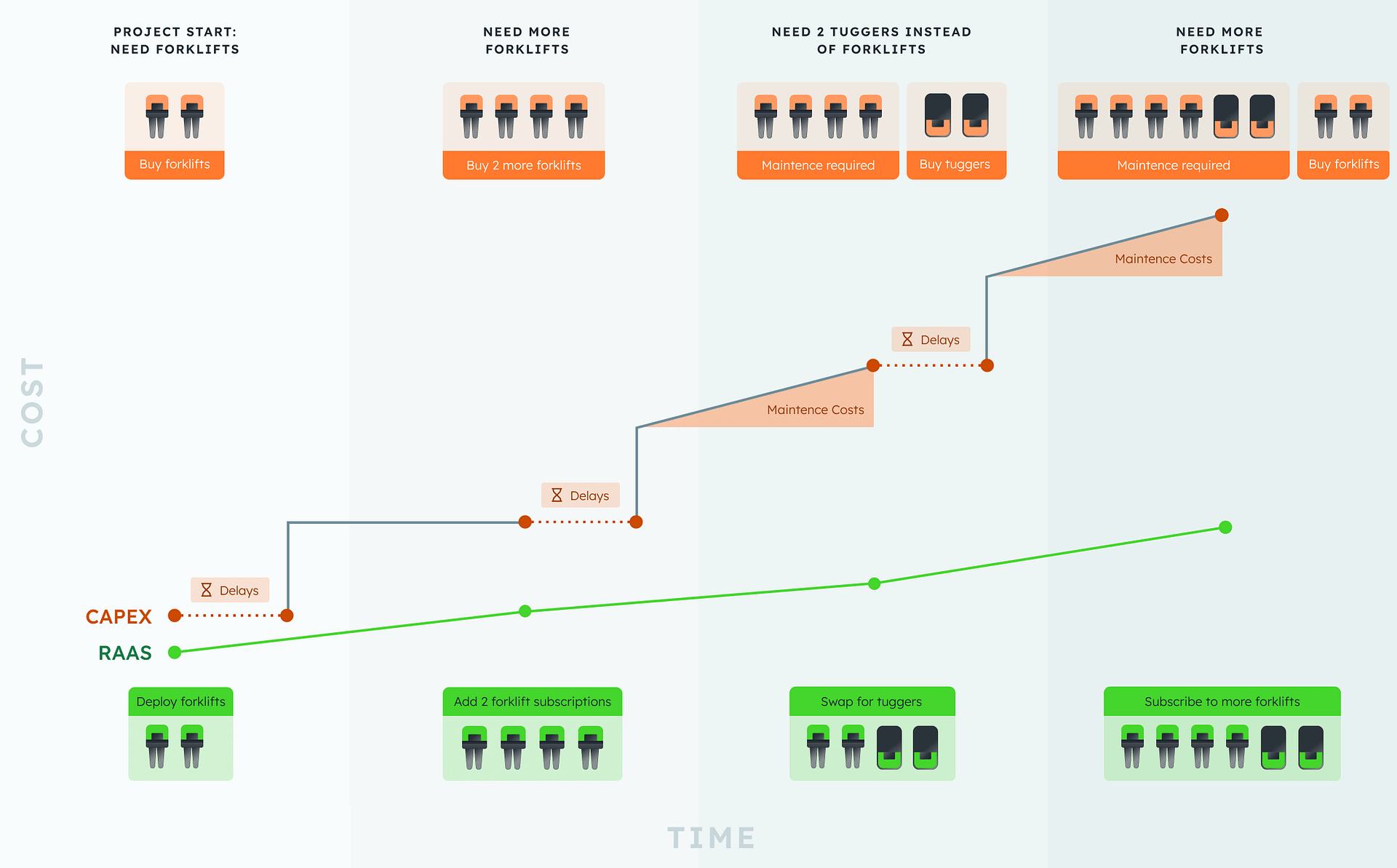 R
AA

S VALUE
Benefits of RaaS for Businesses
The RaaS service model is really about scale: the more robots you deploy and the more workflows you automate, the more you'll save. And with Vecna AMR technology, long deployments, delays, and adoption cycles don't cut into your ROI because they aren't a factor.
Our RaaS subscription model helps companies respond quickly to equipment needs to operate at peak efficiency. You can scale up fast and iterate based on your warehouse's evolution. Our robots' continuous learning is key to their high-value scalability, maximizing your investment by improving the solution over time.
45%
cost reduction vs. manual operations
2x
faster ROI vs. traditional AGV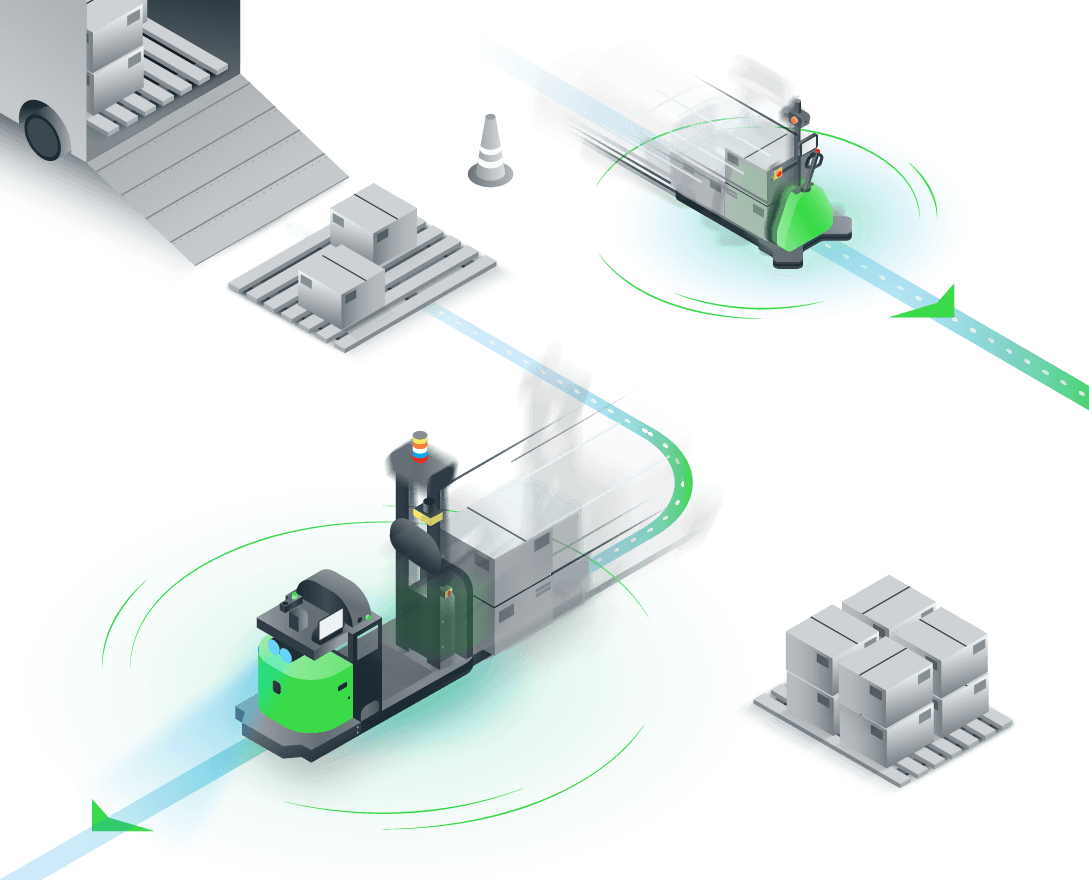 What is included in RaaS
Software subscription
An annual flat-rate cost covers cloud-based software and free upgrades.
Hardware
Any one of our industry-leading autonomous mobile robots are included in the annual fee.
Training and support
Access to a role-based training program for everyone from executives to associates, plus our 24/7 US-based support team.
Maintenance
All vehicle maintenance is included and under warranty.
Customer success
All customers are supported by a dedicated customer success team.
24/7 Command Center
Pivotal™ Command Center monitors your facility 24/7 and is ready to intervene remotely as required.
Flexible terms
3- and 5-year terms with the option to extend.
Scaling
Scale your fleet by expanding your existing RaaS agreement.
The top 5 questions to ask when considering RaaS
Does your company provide remote monitoring for the production solution? If yes, what security considerations and certifications do you have?
What is the method for measuring the throughput of the RaaS solution, and what are the billing procedures for this service? Can I view my consumption report daily, and is there a minimum monthly/quarterly usage fee?
It it possible to add to the number of robots. deployed in my facility during the contract term?
Are there any initial fees for integrating the solution into my facility?
Can I personalize the payload of the autonomous mobile robot to meet my specific requirements?

Vecna Robotics offers a versatile platform that complements our deployments. The flexibility and simplicity of operation allows us to continuously tackle new use cases.
Mahesh Nikam
Shape Excellence Systems Manager
,
Shape Corp.

Vecna Robotics takes a flexible approach and has superior technology. Our work together represents a true partnership.
Ted Dengel
Managing Director
,
Operations Technology and Innovation

Working with Vecna Robotics has helped us increase productivity in our distribution centers and allowed us to move goods in and out with greater efficiency.
Eric Douglas
Executive Vice President of Engineering and Technology
,
Geodis
Trusted by industry leaders






and those in the know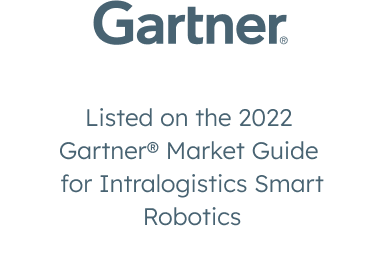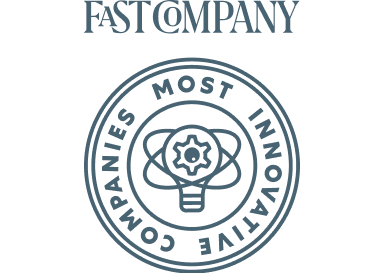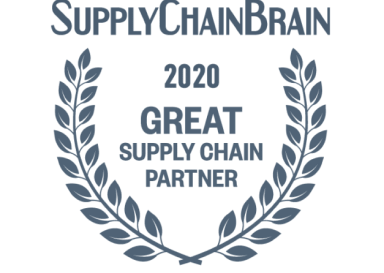 Let's go
Optimize your critical workflows right now
Have questions about what Vecna can do for you? Tell us about yourself and an automation expert will be in touch shortly.
Thank you for getting in touch
We aim to respond to all messages within 1-2 business days.
In the meantime you might be interested in some of these resources.
Our latest insights and news delivered right to your inbox.