Performance Guarantee
Your robot performance should be a sure thing
Speed, uptime, throughput, tasks completed – whatever your performance goals are with automation, Vecna Robotics stands behind our system with a guarantee. Need robotics fast? Sure thing.
Automation tire-kicking ends here
New to warehouse automation and uncertain of what performance gains to expect? Vecna Robotics wants to make it easy for you to fund and deploy automation now, by ensuring that any obstacles to automation adoption are removed:
Guaranteed performance
You know that warehouse automation is inevitable but you may not have confidence on its impact and ROI. Vecna Robotics removes those concerns with a performance guarantee that ensures you are 100% satisfied with the result.
Lower operating costs
Massive startup infrastructure costs and slow implementation can sink your return on automation. Vecna's infrastructure-free install and Robots as a Service model eliminate the need for capital expenditure and decreases overall cost by 33% vs. manual MHE.​
Worry-free remote monitoring and support
Keep your fleet moving with real-time monitoring, remote issue resolution and enterprise-grade support with our 24/7/365 Pivotal™ Command Center.
Industry-leading safety
Our multi-level safety system allows our robots to navigate smoothly around both static and dynamic obstacles delivering maximum throughput without sacrificing the safety of your people and equipment.​
No-risk performance you can count on
Customer-defined
Vecna will stand behind whatever pred-defined performance metrics that you need from automation: uptime, throughput, workflow tasks completed, miles traveled, whatever as long as we can measure it.
Financial incentives
Contracted financial incentives tied to clear performance targets ensure the system delivers on your desired ROI goals.
100% satisfied
Customers can update their RaaS contract if not satisfied with system performance.
Let's go
Optimize your critical workflows right now
Have questions about what Vecna can do for you? Tell us about yourself and an automation expert will be in touch shortly.
Thank you for getting in touch
We aim to respond to all messages within 1-2 business days.
In the meantime you might be interested in some of these resources.
Vecna Robotics offers a versatile platform that complements our deployments. The flexibility and simplicity of operation allows us to continuously tackle new use cases.
Mahesh Nikam
Shape Excellence Systems Manager
,
Shape Corp.
Vecna Robotics takes a flexible approach and has superior technology. Our work together represents a true partnership.
Ted Dengel
Managing Director
,
Operations Technology and Innovation
Working with Vecna Robotics has helped us increase productivity in our distribution centers and allowed us to move goods in and out with greater efficiency.
Eric Douglas
Executive Vice President of Engineering and Technology
,
Geodis
Trusted by industry leaders






and those in the know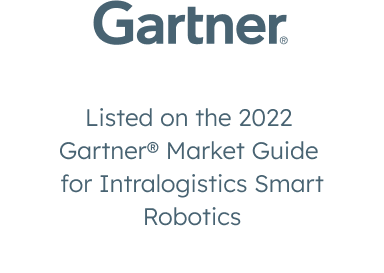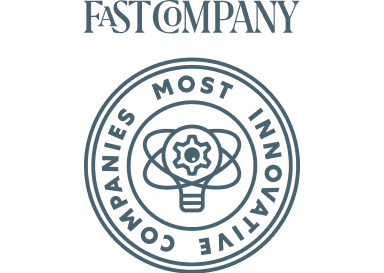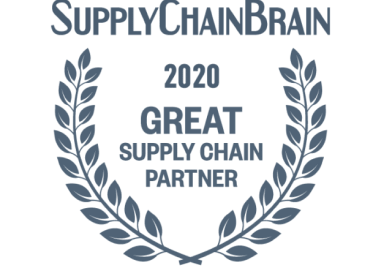 ROBOTS AS A SERVICE
Robots as a Service, at your service
Get the tech you need, when you need it without a huge, upfront capital expense and ongoing maintenance costs. With Vecna Robots as a Service (RaaS), increase your fleet fast when demand surges, and upgrade your fleet easily as your business grows and evolves.
Get the most out of your system from day one, and accelerate your ROI. Skip lengthy deployments, frustrating delays and painful adoption cycles.
33%
cost reduction vs. manual ops
Human-in-the-loop-automation
Maximize uptime
Stay up and running in situations where traditional AGVs grind to a halt. Our 24/7/365 command center combines human intelligence with powerful technology to bring you greater flexibility and performance in complex circumstances.
Monitor your fleet
Stay in the know, keep on the go. We help to maximize your system's performance with real-time monitoring. Day-to-day visibility into your fleet helps us solve immediate problems quickly keeping your goods moving.
Resolve in real-time
We solve common problems, like false sensor readings, and lost localization, before they affect productivity. Our remote resolution allows us to fix issues without deploying an operator on the floor.
Teleoperate edge cases
Keep rolling even when encountering edge cases, such as obstacles preventing automatic recoveries or pallets staged outside of spec. Our always-on teleoperators help you perform where machines fail.
Fix it faster
Limitless support yields limitless productivity. The Pivotal™ Command Center ensures you get the help you need without a wait time, with a local assist rate of < 1% of operating time.
multi-level safety architecture
#1 in safety without sacrificing throughput
We are invested in your safety. Our robots are architected with an aerospace-grade multi-level safety system allows them to navigate smoothly around both static and dynamic obstacles. Each modern AGV (now called AMR) runs at speeds tuned to their environment as well as their load capacity to deliver maximum throughput without sacrificing the safety of other people or machines.
3x
safety layers exceed industry standards
360°
safety coverage dynamically adjusts safety zones
High-level safety
Intelligently predicts future states of motion, adjusts the AMR's path and speed, reroutes around obstacles and navigates through congested and/or tight spaces.
Low-level safety
Combines real-time self-diagnostics with embedded Bare Metal hardware and software checks to create a virtual buffer around the robot and prevent unsafe behaviors.
3rd-party safety system
Uses an advanced version of a fully-isolated ISO-13849-1 CAT3 PL=D safety system with that dynamically adjusts safety zones in real-time.
We exceed industry safety standards
Our three-tiered safety architecture exceeds ANSI B56.5, RIA 15.08, safety standards, and allows for both adaptive safety fields and intelligent, safe path planning.