AMR: the New AGV
AGVs are so last decade
For years, automated guided vehicles (AGVs) and vision guided vehicles (VGVs) have been a mainstay in reducing non-value-added travel. In the face of major industry headwinds, today's market demands greater flexibility, scalability and performance.
Welcome to the age of the modern autonomous mobile robot (AMR).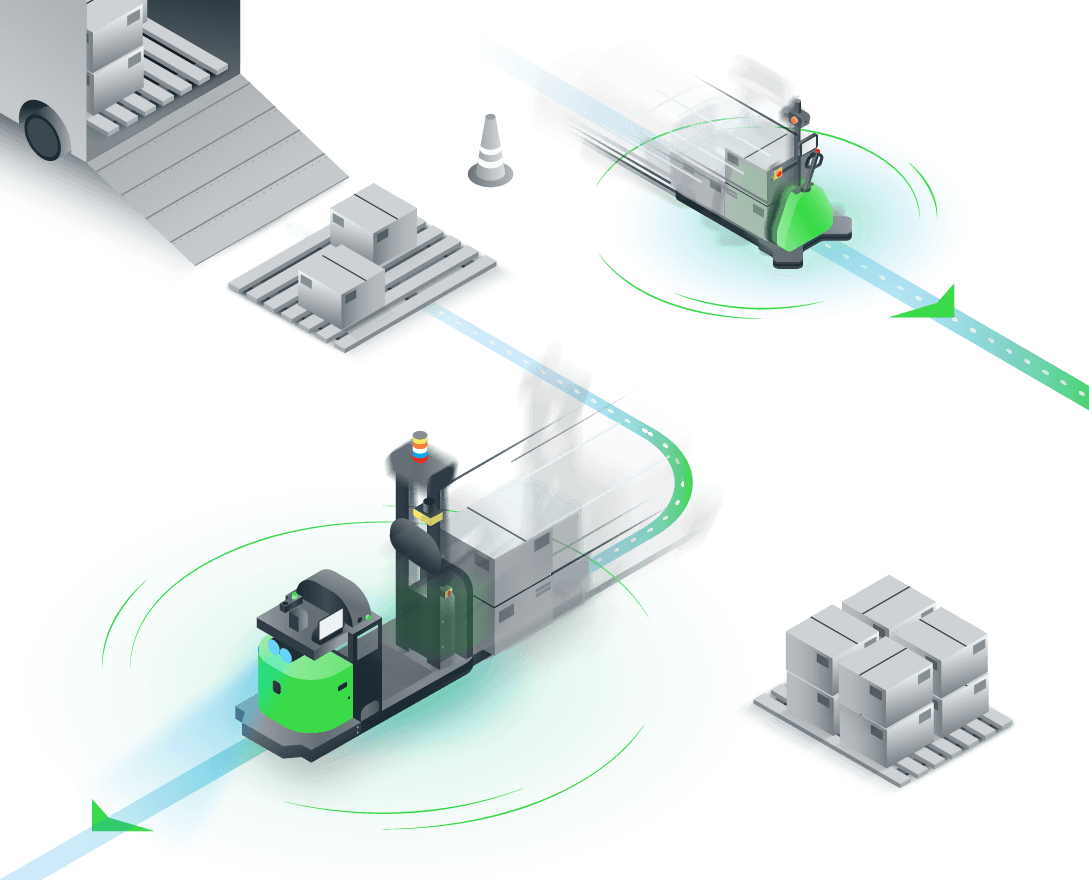 Superior navigation
Actively locates & maps position by comparing sensor data to facility understanding
Primarily uses markers installed throughout a facility to navigate point-to-point routes
Path Planners: Assesses multiple routes and priorities, adapting in real-time to changes
Path Followers: Follows only predetermined, point-to-point routes
Intelligently optimizes throughput based on performance data & current priorities
Schedules jobs and controls traffic based on predetermined work and routes
Determines most efficient route in real time and can avoid obstacles on the fly
Cannot deviate from predetermined route
AMR: The Evolution of the AGV
AMR: Dynamic Path-Planning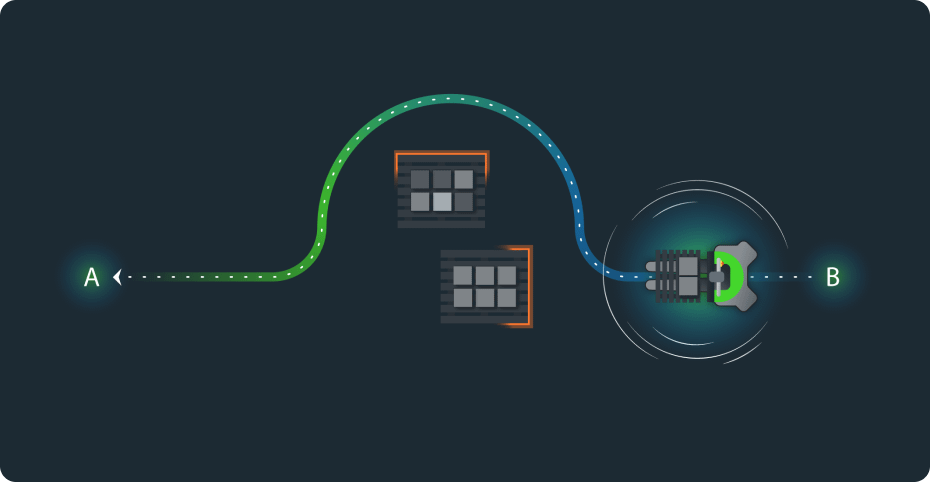 AGV: Static Route-Following
Dynamic recovery
Dynamically adjusts to fork pockets when picking pallets. Pallets do not need to be precisely placed
Requires payloads to be precisely aligned and positioned. Often needs human intervention
Detects obstacles and executes alternate routes around them
Executes basic collision avoidance
Verifies its location and searches for an alternate route
Comes to a stop when localization is lost and requires a manual reset
Real autonomy
The gains created by path planning, obstacle avoidance, and pallet detection give AMRs the upper hand when it comes to efficiency and flexibility.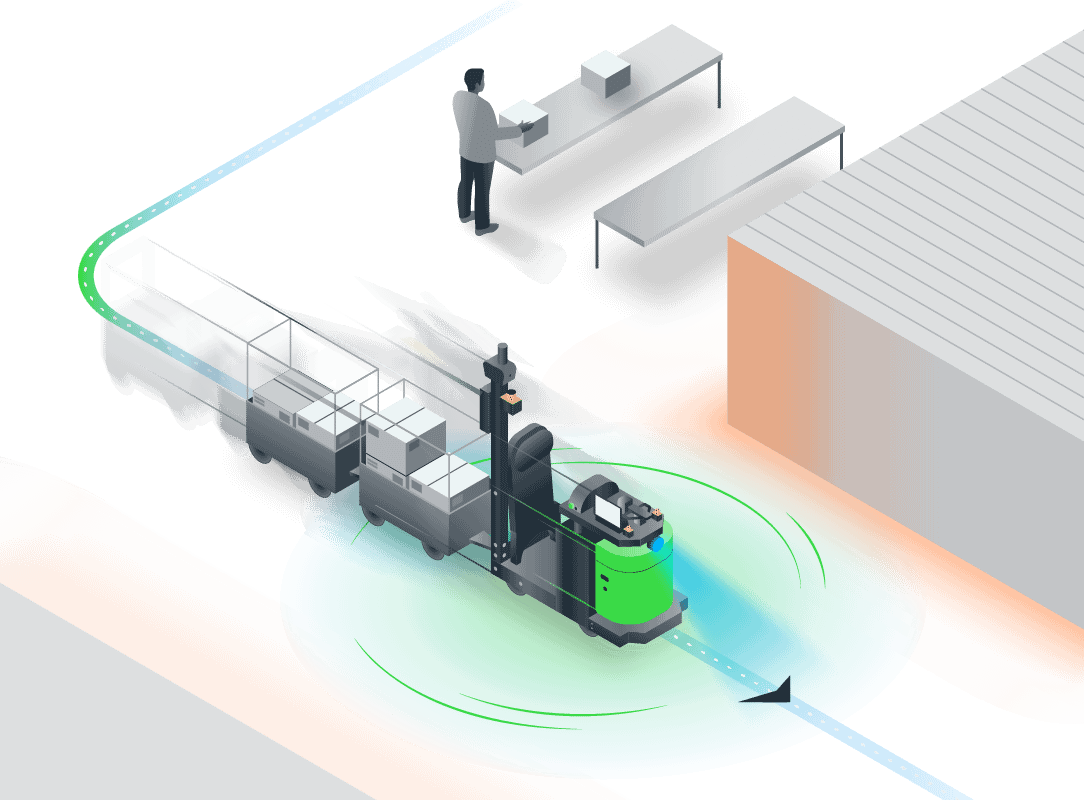 Continuous learning, always improving
Vecna Robotics' AMRs adapt and learn from their environments. They share knowledge with the whole fleet, making expansion quick and easy.
Robots as a Service
Modern pricing, as a service
Get the material handling tech you need when you need it, all for a single, low annual fee. With Vecna Robots as a Service (RaaS) you can easily increase your material handling fleet as demand surges, or alter your system as your needs change.
Don't let lengthy capital budgeting cycles slow you down. Rapidly deploy our system for your most critical workflows and turbo-charge your throughput in no time.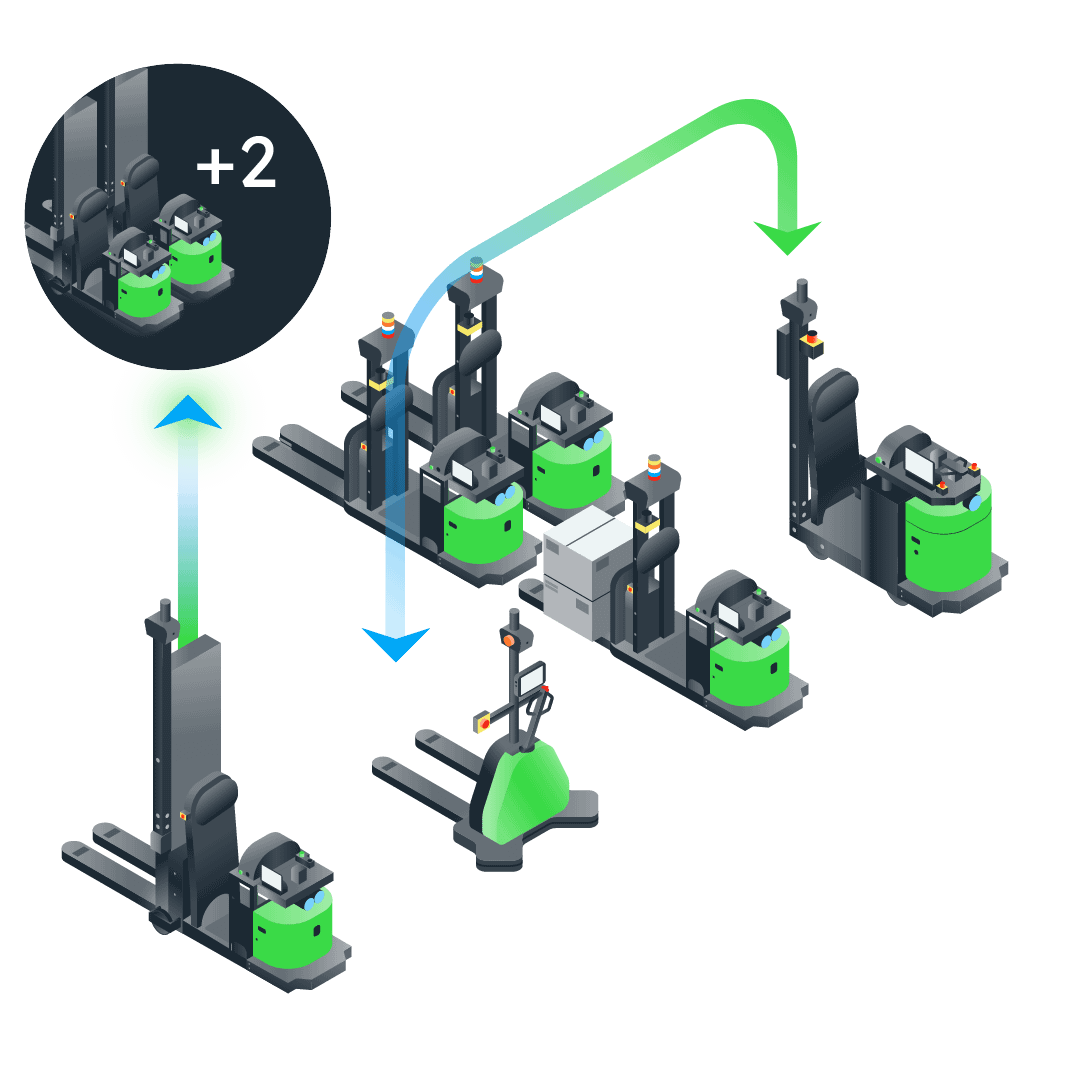 Our latest insights and news delivered right to your inbox.