Vecna System Benefits
One system, endless possibilities
Vecna makes it easy to up your automation game, with speed, safety and performance designed to serve your business.
Speed
Feel the need for speed
At 6.7 mph top speed, Vecna AMRs are the fastest, smartest, highest performing and most robust autonomous material handling equipment on the market.
3D sensor-fusion perception
for high confidence navigation
Infrastructure-free navigation
including in bulk stacks and deep staging lanes
Free Space Reasoning™ and obstacle avoidance
for safe, dynamic route planning, intelligent recovery and obstacle avoidance
Smart pallet detection and precision docking
for more efficient and precise pickup and putaway
multi-level safety architecture
#1 in safety without sacrificing throughput
We are invested in your safety. Our robots are architected with an aerospace-grade multi-level safety system allows them to navigate smoothly around both static and dynamic obstacles. Each modern AGV (now called AMR) runs at speeds tuned to their environment as well as their load capacity to deliver maximum throughput without sacrificing the safety of other people or machines.
3x
safety layers exceed industry standards
360°
safety coverage dynamically adjusts safety zones
High-level safety
Intelligently predicts future states of motion, adjusts the AMR's path and speed, reroutes around obstacles and navigates through congested and/or tight spaces.
Low-level safety
Combines real-time self-diagnostics with embedded Bare Metal hardware and software checks to create a virtual buffer around the robot and prevent unsafe behaviors.
3rd-party safety system
Uses an advanced version of a fully-isolated ISO-13849-1 CAT3 PL=D safety system with that dynamically adjusts safety zones in real-time.
We exceed industry safety standards
Our three-tiered safety architecture exceeds ANSI B56.5, RIA 15.08, safety standards, and allows for both adaptive safety fields and intelligent, safe path planning.
AI-Driven Performance
Move thousands of pallets the easy way
The only autonomous pallet handling system that can work all day and continuously gets better from day one. Vecna's AI-driven continuous improvement shares performance data from across our fleet. With every release, your system gets smarter and performance gets better.
Why our differentiators matter
Smarter = faster
Our unique combination of 3D perception and adaptive safety enables us to safely drive at the fastest speeds in the industry and operate infrastructure-free in environments other AGVs cannot.
Our autonomy is dynamic
Vecna AMRs encounter more than 10 obstacles per mile, which would block a traditional AGV up to 10% of its total operating time. Vecna's AMRs can safely circumvent these, operating over 99% of the time fully autonomously.
Knowledge is power
Embedded AI means we look for, learn, and identify the correct payload every time, adjusting our pick paths to misaligned pallets and updating our vehicle footprint for oversized loads.
Our bots can ask for help
Resolve edge cases and exceptions that would halt any other robot in their tracks with our 24/7/365 Command Center, delivering enterprise-grade support.
Tuned like an orchestra
Our software is constantly evaulating and optimizing how to manage your operations across varying demands, resources, and workflows, ensuring optimal efficiency of your fleets.
The power of a network
Imagine having the experience of thousands of drivers in one forklift operator. Shared data, analytics and cloud-based updates means your systems are constantly getting better while providing unprecedented visibility and insights.
Why material handling automation?
AMR Technology
Superior technology, top performance, unbeatable value
Your operations deserve the most advanced AMR fleet in the industry. Vecna's full range of autonomous material handling solutions are tuned to the most common palleted workflows from inbound trailer to the outbound loading bay door.
Vecna Robotics offers a versatile platform that complements our deployments. The flexibility and simplicity of operation allows us to continuously tackle new use cases.
Mahesh Nikam
Shape Excellence Systems Manager
,
Shape Corp.
Vecna Robotics takes a flexible approach and has superior technology. Our work together represents a true partnership.
Ted Dengel
Managing Director
,
Operations Technology and Innovation
Working with Vecna Robotics has helped us increase productivity in our distribution centers and allowed us to move goods in and out with greater efficiency.
Eric Douglas
Executive Vice President of Engineering and Technology
,
Geodis
Overall superior product. Customer service was great and overall smooth process with implementation and deployment. Easy integration and great communication from team. Five stars!
VP Operations
$1B+ Consumer Goods Company
Trusted by industry leaders






and those in the know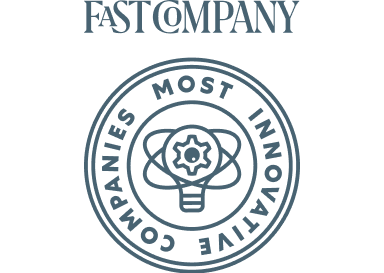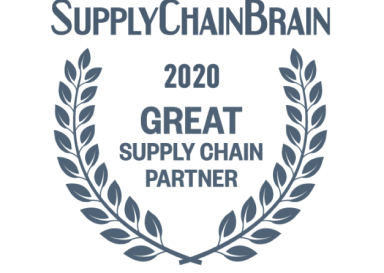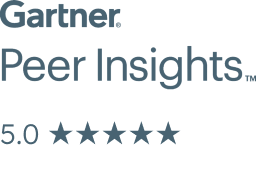 Return on Robotics (ROR) Calculator
What can Vecna do for your plant? Find out how much Vecna can lower your costs and increase your throughput in just a few seconds.
What's Your RoR?
Let's go
Optimize your critical workflows right now
Have questions about what Vecna can do for you? Tell us about yourself, and an automation expert will be in touch shortly.
Thank you for getting in touch
We aim to respond to all messages within 1-2 business days.
In the meantime you might be interested in some of these resources.
Our latest insights and news delivered right to your inbox.